Exhibitions
I am delighted to say that Riverside Arts artist makers are exhibiting "in real life" as part of Cambridge Open Studios this year, studio number 114. Download the app at www.camopenstudios.co.uk as this year there are no paper guides.
Regular exhibitors Rick and Caroline Forward, Jeremy Peake and Ditty Dokter are joined by Gordon Chesterman, Anna Osborne, Ken Murray and Barbara McGirr. This means a really exciting array of art, including Furniture, Oil and cold wax Painting, Woven wall hangings and Tapestries, Ceramics, Letterpress printing, Free motion embroidery textiles including cushions, lampshades and footstools, Botanical paintings and Collage and Mixed Media Paintings. This is a working studio so visitors will be able to view where and how the furniture is made, and have a go at printing a poster on the printing press.
Work will be for sale, with card payments accepted.
We will be welcoming visitors on 17/18th and 24/25th July between 11am and 6pm each day
We will be open in accordance with governments guidelines at the time, with a sanitising station, one way system, and masks to be worn inside. At busy times visitors may be asked to wait to keep the numbers down.
If you would prefer to have a private viewing this can be arranged during the week in between; please contact us to arrange this.
There is easy parking, and a beautiful river view, as well as the artwortks, so do join the artists at
New from Old Workshop, The Engine House, White House Road, Little Ouse, Ely, Cambridgeshire CB7 4TG.
Tel: 07745230349.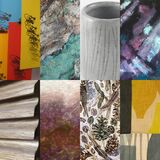 Subscribe to my mailing list